How To Up Your Commercial Mortgage Broker Tech Game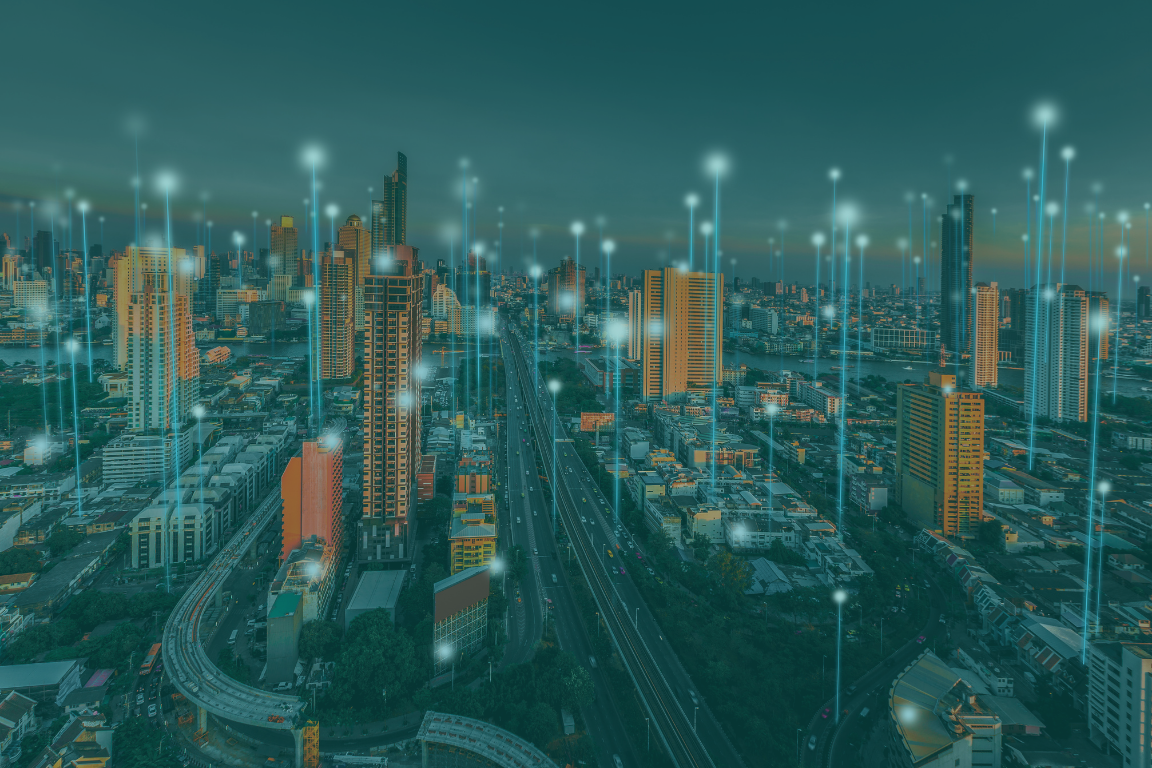 Let's face it, CRE brokerage isn't the most technology-forward industry in the world. Are you a commercial mortgage broker that still relies on outdated and inefficient methods that slow you down?  Are you frustrated with missed opportunities and tired of lacking a competitive advantage?
It doesn't have to be this way.
In this article, we highlight four ways CRE mortgage brokers can up their tech game and start closing more commercial real estate loans with commercial mortgage broker software, including:
Adopt a CRM software

Provide an online portal

Find the right loan origination software
Adopt A CRM Software
As you can probably guess from its name, customer relationship management (CRM) software allows users to manage their customers and business relationships more effectively. CRM software like HubSpot and Salesforce allows users to track the customer journey, including information on which pages of the user's website the customer has viewed, which forms they've filled out, which marketing emails they've opened and what stage of the sales funnel they are in.
Adopting a CRM software for a commercial mortgage broker is a powerful way to streamline the client journey and more effectively track potential leads.
For example, let's say a potential client has been viewing a broker's website. They've read all of the blog articles, read the "about us" page multiple times, and gone through all the testimonials. In addition, they've been very receptive to the broker's marketing emails and opened all the messages sent in the last month. Finally, they downloaded an eBook or other content from the broker's website, submitting their contact information in the process. Seems like a great potential lead, right?
Without CRM software in place, the broker would have no idea that the potential client had been so active on the website and so receptive to marketing emails. The only information the broker would have is the few contact details the potential client submitted through a form, which only tells part of the story. Adopting a CRM software will help the broker understand the full journey and interest level. In turn, it will easily identify higher-quality leads and effectively move them through the sales funnel.
Provide an Online Portal
This piece of advice may seem simple, but you'd be surprised how many commercial mortgage brokers have yet to implement this strategy. Providing an online portal is one of the most cost-effective ways for a commercial mortgage broker to take their tech game to the next level.
Having an online presence is no longer optional. In a world where we shop online, work online and play online, offering customers the ability to complete some or all of the transactions online is expected.
Online portals can vary in complexity, with some being used as a way to collect a prospect's information and other, more advanced versions giving clients the ability to go through the entire process without ever needing to pick up the phone. The type of portal a broker chooses is up to them and their business needs. The advantages of a CRM are numerous.
Designing an online portal can be complicated, but luckily, many web developers create custom solutions or off-the-shelf software for brokers looking for a solution with minimal setup. If a broker is already using a website as a part of their business, there's a good chance that their web developer can steer them in the right direction.
Find the Right Loan Origination Software
In addition to improving their customer relationships and user experience, a commercial mortgage broker should consider enhancing the loan origination process. This step is important and time-consuming, so investing in new technology would be a huge benefit.
Loan origination software reduces the dependency of a paper-based process and takes your business online via a cloud-based interface. Origination software like LendingPad and ICE Mortgage Technology by Encompass gives brokers the ability to originate loans completely online and receive leads, gain insights, and integrate directly with a broker's CRM system.
Loan origination software does come at a price, but the potential return on investment is significant. With the loans themselves being an integral part of a commercial mortgage broker's business, investing resources to integrate the workflow makes sense.
Use an Online Marketplace
Suppose a broker implements the tech options above. In that case, they should have a thorough understanding of their customers, an easy way for clients to complete some or all of their transactions online, plus an efficient method for originating loans. But what about finding the lenders to service those loans?
That's where a commercial real estate financing marketplace like Finance Lobby comes in.
Online marketplaces increase efficiency across industries by addressing supply and demand needs, facilitating interaction between parties, streamlining the transaction experience, and removing traditional roadblocks. Like Amazon or Airbnb, online marketplaces can aggregate all available options in one place, making it far more efficient for users to find what they want or need.
This means gaining access to every potential lender that can meet a client's needs for commercial mortgage brokers. Rather than making dozens of phone calls or shuffling documents back and forth over email, a solution like Finance Lobby allows brokers to publish the type of loan their client is after and which terms are most important to them. Once published, hundreds of lenders can review the request and determine if it is a loan they would be interested in issuing.
If a commercial mortgage broker wants to find the best terms for their clients in the most efficient way possible, it is ideal to use an online marketplace like Finance Lobby. Sign up for free and start automating the search for perfect-fit lenders. 
Conclusion
While commercial real estate financing may not be the most technologically savvy industry in the world right now, these four recommendations are straightforward and relatively easy ways for brokers to up their tech game. Although these options require some upfront investment, their efficiencies and the volume of deals they generate make them worthwhile.