Why Now is the Time for a CRE Financing Marketplace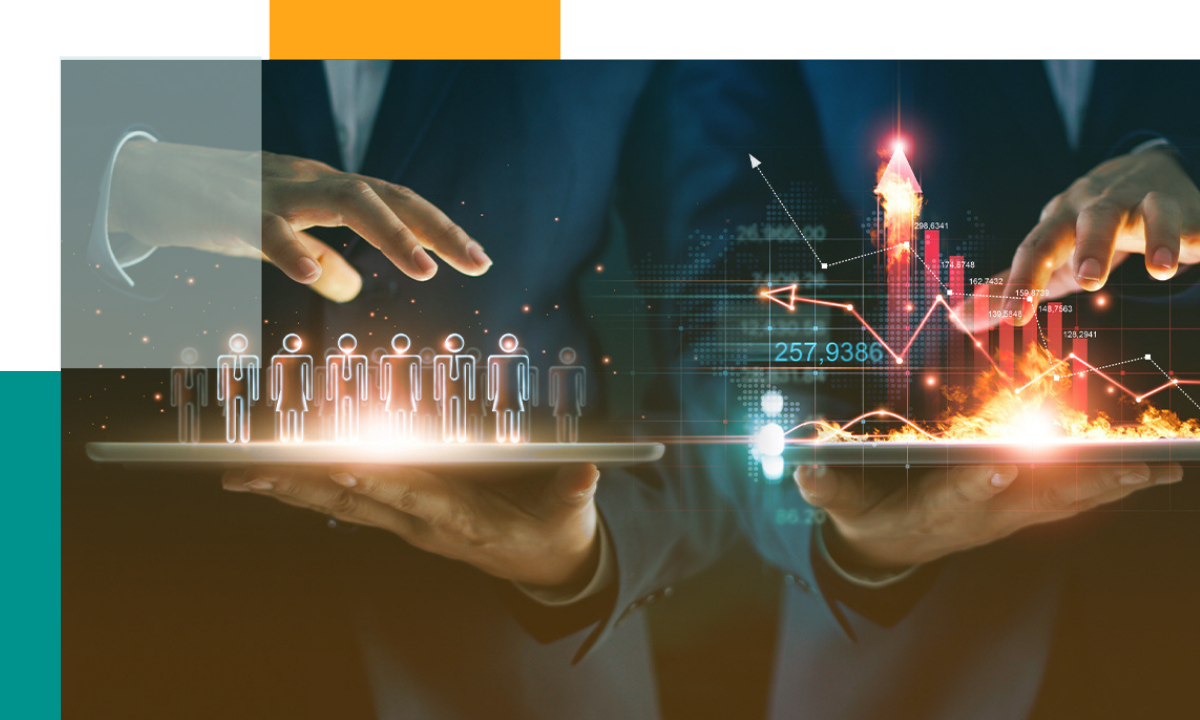 With multiple variants of Covid-19 keeping people out of offices and working remotely, the world's economies are transacting through mouse clicks, swipes, and keyboard taps. Most retail brick-and-mortar businesses have been forced to operate as e-commerce stores. A red-hot residential market has taken flight with virtual showings and DocuSign closings. Late to the party, however, has been commercial real estate lenders, due in part, to the large sums of money involved, the need for phonebook thick amounts of documentation, close business relationships with borrowers, and a general reluctance to change with the times. Time, however, waits for no one, and with demand for commercial real estate at an all-time-high, lenders of all stripes have been hungry to close deals, which has meant, inevitably, the need for a CRE Financing Marketplace to join Amazon, Airbnb, Zillow, and numerous residential mortgage sites in the this revolution.  
Economic impetus
From a purely fiscal perspective, an online CRE financing marketplace would put more loans in front of more eyes than traditional types of marketing and promotion (newspaper ads, flyers, mailing campaigns, etc.) could ever hope to accomplish, allowing more deals to close, making lenders, investors, and businesses more money. It would also be way cheaper than paper marketing. When an e-marketplace promotes itself digitally, all its e-commerce clients come along for the promotional ride.  
The pandemic has also seen a huge demand for different types of loans as commercial space in the suburbs has taken on some of the slack left by disrupted businesses in the cities. The emergence of co-working office space in residential neighborhoods and former commuter belts has seen the need for innovative Covid-conscious financing that might leave traditional lenders — used to conventional underwriting practices — a little baffled.  
Equally, office buildings and large retailers in cities, with decimated occupancies have been forced to recalibrate their business models to survive. A recent analysis by Fitch Ratings found that if companies were to adopt a day and a half of remote work per week, the profits of office landlords would drop by 15%. Double that to three days, and profits drop by 30%. The New York Times reported the owner of Saks Fifth Avenue is partnering with WeWork to turn part of its department store into a co-working space while Codi, a start-up founded in Berkeley, Calif., offers private homes as flexible working spaces.  
Meanwhile, major restaurant chains, as well as smaller run eateries, have been hit hard by the pandemic and been forced to refinance their loans to survive, buying new supplies and arranging for outdoor seating, operating take-out-only services. In many cases, when a restaurant also owns the building they are operating from, this means getting creative with financing. Finding creative CRE lenders, able to think on their feet, and adapt to the changing world we live in is not always easy. Banks slow to recalibrate will be left in the dust by more nimble operations, which is where a CRE financing marketplace like Finance Lobby, comes into the frame. By allowing brokers to place all CRE lenders side-by-side — traditional and non-traditional — they are leveling the playing field and providing much-needed options for borrowers facing a unique set of challenges.  
User Behavior
Do you look through a phone book for the number of a taxi company when you need a ride? How many people still traipse around a shopping mall when they need to buy something? E-marketplaces such as Uber and Amazon have changed the way the public finds its services. The same is happening with buying homes, the search results from sites such as Zillow and Realtor.com testify. According to the Wall Street Journal, in 2020 68.1% of all mortgages originated from non-traditional banks. It's logical to assume that given the same opportunity, CRE buyers would follow the same pattern.  
Users are getting used to being able to search for tailor-made products online. An online marketplace increases competition to enable this. On Amazon, it's possible to filter out clothing to the most detailed of searches — based on gender, color, size, and brand. On Zillow, you can find a house based on location, square footage, number of bedrooms, exterior finish, garden space, parking, age of home, and more. The standard one size fits all approach, touted by commercial brokers in the past, comprised of 30% down loans and 700+ credit scores is being disrupted by newer e-lenders, who may overlook a credit score in favor of revenue. 
Finance Lobby is a CRE financing marketplace that offers the same smorgasbord of choices, allowing borrowers, brokers, and lenders to pick and mix amongst one another to match the right property and deal with the right lender, regardless of their size or Wall Street presence. 
Enabling Technologies
A technological revolution is upending the financial industry. It is sweeping through the residential mortgage arena and has CRE in its sights. Venture capital investors poured $44.4 billion into financial technology start-ups in 2020 up from $1.1 billion in 2009. The lending business will never be the same. Add to this Wall Street's grab for single family housing and the demand for multi-family is at an all-time high and with it the loans for investors to buy them, a development that appears to have no end in sight. New technology could change the entire structure of CRE from finding, appraising, underwriting, funding, and managing the assets. Here are a few changes underway. 
 

More data, more access, more visualization

 

 
Tech platforms allow access to property data, market data, surveys, and walk-throughs augmented reality tours of buildings, potentially increasing a buyer base to a global market. 
 

Cloud-based applications and underwriting

 
No need to overnight bulky docs or request resends if they get lost. Storing all documentation on the cloud allows all parties to know who has what. 
 

Streamlining the showing and closing processes

 
Virtual tours not only allow investors to tour properties from afar but allow landlords and management companies to show properties to potential tenants, with closing docs and rental leases along with notary services all conducted online. Custom CRMs allow management companies to stay in contact with renters. 
 

AI Aided Applications and Underwriting

 
Lenders and mortgage brokers can track new leads and send automated follow-up e-mails through artificial intelligence. Buyers of CRE can navigate their way through the application process and later through underwriting with the help of AI, which enables 24/7 communication through chatbots, answering questions, and directing borrowers to other pages on websites to access information. 
Social media is the voice piece of today's real estate industry. It allows the posting of new deals and allows agents, lenders, brokers, and e-marketplaces to liaise with SM real estate groups to attract business. 
Conclusion
As the world undergoes a tectonic shift in working patterns, the use of commercial real estate is shifting with it. Remote working and repurposing of office and retail buildings have driven a huge demand for new, creative loans. Multi-family real estate is changing too, to accommodate the greater demand of people working from home, no longer tied to the inner cities or commuter belts. Thus resort-type communities of renters allow people to live independently, switching locations whenever they feel like, moving without being shackled to a 30-year residential mortgage. This has created a huge demand for a CRE financing marketplace where commercial real estate lenders and brokers can cater to a market now used to online transactions. By providing the broadest swathe of loan options, borrowers would be able to choose the best CRE mortgage for their differing needs.