Investing in Multifamily Properties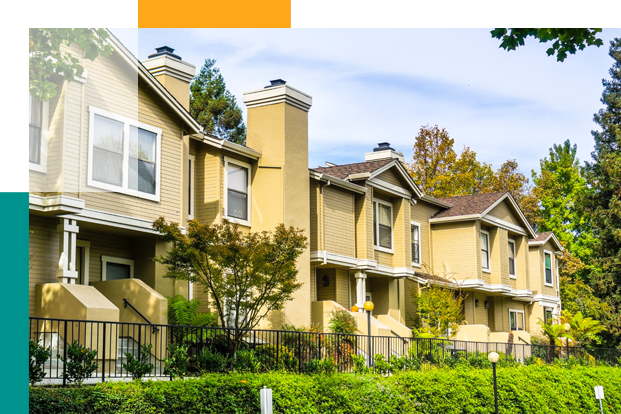 Investing in multifamily properties can be a terrific option for passive income in comparison to other asset types. Due to their numerous possible financial advantages, multifamily properties are in great demand. However, because they feature numerous units for multiple households, these properties face difficulties that single-family homes do not. Here are some things to remember if you are considering purchasing a multifamily property. 
What is Multifamily, and Why Should You Invest in it?
Multifamily refers to housing where numerous different residential units are housed in one or several buildings within a complex. Units may be stacked on top of one another (top and bottom units) or placed next to one another (side-by-side units).  
A multifamily property with five or more units is considered a commercial real estate asset and qualifies for a commercial loan on Finance Lobby. We do not offer CRE loans for multifamily with less than 5 units. However, investing in these smaller complexes are perfect for first time investors.  As you can gain the experience you need to purchase a commercial multifamily building and increase your ROI. 
An apartment building is a common type. Multifamily homes are common in intentional communities, such as cohousing schemes. Condominiums are occasionally seen in multifamily residential buildings; in these cases, the individual units are often owned rather than rented from the same owner as an apartment building. 
Benefits of Multifamily Investment
Unfortunately, when novice investors hear the phrase "multifamily real estate investing," they quickly associate it with a negative connotation and become certain that their lack of expertise will prohibit them from succeeding in the multifamily sector. The benefits of acquiring a multifamily property as an investor include: 
Increased Influence Over Value: A property's value increases with its income. Since multifamily homes include more units, they can provide numerous income streams. These assets are typically valued higher than single-family residences based on similar sales as rentals. 
Scalability: Multifamily investments are the model for scalability. These investments enable buying several properties inside one building rather than one property at a time.  
Tax Benefits: Investing in multifamily real estate has excellent tax benefits for investors. Investors can use depreciation to offset a sizable portion of the annual rental revenue they receive from their multifamily properties. 
Comprehensive Insurance Policies: Investors may find these policies simpler to negotiate and get even though multifamily properties require higher insurance coverage overall. Insurance firms have the expertise to guide you through your options because they are familiar with multifamily properties.  
Types of Multifamily Investment
There are several distinct types of multifamily properties to take into consideration, each having a unique offering in terms of design and living space.  
Condo
A condo is often a privately owned unit within a neighborhood or a structure comprising other privately owned units. Condo owners typically have to pay monthly dues to a homeowners association. These fees cover the maintenance of any facilities that may be provided and, in certain situations, insurance for the structure or community. 
Duplex/Triplex
Two apartments or houses that are joined by a common wall, ceiling, or floor are duplexes, while a triplex has three. In a duplex or triplex, each residence has its doorway. Additionally, the units could have their own garages and lawns. 
Semi-Detached House
Semi-detached houses share a wall with another house, just like townhomes do. Townhomes are often smaller than semi-detached dwellings, however. These houses might be less expensive than a standalone single-family house. Due to the possibility of semi-detached property owners splitting maintenance costs, they might also provide less expensive maintenance. 
Townhome
Townhomes are residences connected by a common wall, much like duplexes. There are usually two or three stories in them. They are larger than apartments and typically require much less upkeep and repairs than a single-family home. 
How to Get Started in Multifamily Investment
Like generating any form of residual income or cash flow, starting up in multifamily real estate investing can take time and effort. Before making a multifamily real estate investment, keep the following in mind: 
Find Your 50%: Calculating roughly how much a particular multifamily property can earn you as an owner is the simplest approach to sorting through potential deals. Do the math to determine the discrepancy between expenses (repairs, maintenance, etc.) and anticipated income (rent, storage, and parking) 
Calculate Your Cash Flow: The expected monthly cash flow is used to calculate the estimated mortgage payments. By deducting the monthly mortgage payment from the property's NOI, you can determine how much money you'll be racking up. It will assist you in deciding whether the investment will be profitable. 
Figure Out Your Cap Rate: The capitalization rate is a third crucial calculation to remember. It shows how soon you'll get an ROI. Take your monthly NOI and divide it by 12 to get the annual amount to use as the cap rate. Divide that result by the property's current market value. The cap rate is important because higher does not always mean better. 
The Risks and Rewards of Multifamily Investment
It's crucial to consider the relationship between return and any associated risk. Skilled investors constantly weigh risk and reward. You want high returns to accomplish your investment objectives, so balancing risk and reward is crucial. 
Investor rewards on multifamily real estate are great, but the risk is low because it is diversified. Because of multifamily real estate's excellent risk and return characteristics, more and more astute investors are getting involved. 
Pros and Cons
Pros
Below are the pros. These advantages can change depending on the area and the kind of multifamily property you buy. 
Greater tenant pool: It is simpler to immediately recoup your investment when you buy a multifamily property since you have more units to work with and a bigger pool of potential tenants. Additionally, if you intend to reside in one of the units, your family's space won't be invaded by tenants. 
More flow of money: Rent income can be used to reduce the cost of the mortgage, and you own the property. It might eventually give you a second source of money. 
Increased investment portfolio: You can diversify your real estate investment portfolio by acquiring a multifamily home. You can make even more if you don't reside in the property and instead rent out all the units. 
Cons 
Purchasing a multi-family home has drawbacks, just like any other rental property. 
Responsibility for all repairs: There's a chance the property will require significant maintenance, and you'll make those improvements.  
Landlord time commitments: A huge responsibility that shouldn't be treated lightly is becoming a landlord. Additionally, if you decide to reside in one of the units, you can get knocks for maintenance from renters. 
Greater purchase cost: A single-family home is more affordable than investing in a multifamily property. Although the income potential is greater, you can occasionally have fewer tenants than at other times. 
Tips for Finding the Right Multifamily Property
A multifamily property is an excellent investment if it meets a few specific conditions. The following are some key things you should check for: 
The number of units: Determine the optimal number of units based on your financial position and expected earnings.  
The seller of the property: Learn more about the seller of the property. Do they have a track record of maintaining the property well? 
Potential rental income: How much rental revenue is feasible? Calculate how much money you'll need to make to pay the mortgage, finance any required maintenance, etc. 
Conclusion 
The initial time and effort invested in multifamily investing are substantial. If handled properly, multifamily properties can be a great source of passive income for retirement investing. But first, it's crucial to comprehend the intricacies of multifamily investments. 
Finance Lobby is an online marketplace for commercial real estate lending that makes it straightforward for commercial lenders and commercial mortgage brokers to close profitable deals. Not all lenders can offer you multifamily loans for five units or more properties. We at Finance Lobby can offer commercial loans for five units and more with the best terms. Finance Lobby connects you to the biggest CRE lender network in the United States.