$1.2T Infrastructure Investment and Jobs Act: What it Means for CRE in 2022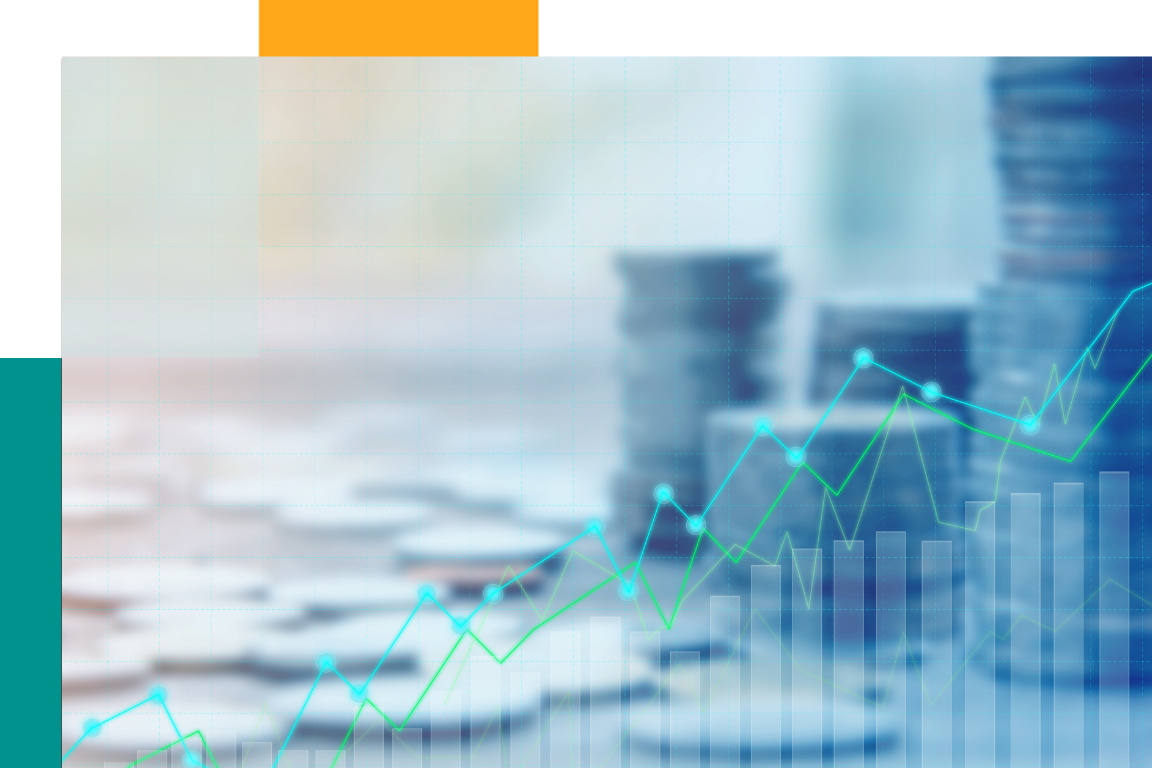 Since the new White House administration took office in 2021, the massive infrastructure investment and jobs act has dominated the news cycle. After months of bipartisan negotiations, President Biden finally signed the bill into law in early November 2021.
The broad piece of legislation provides a mechanism for distributing billions of dollars across a wide array of industries. These funds will not only have a positive impact on entities that receive direct payments, but will also benefit auxiliary industries, including the commercial real estate sector.
Below, the experts at Finance Lobby look closely at this landmark piece of legislation. We break down exactly what funds will be distributed and how the act will impact the commercial real estate industry in 2022. If you are a commercial lender or broker, this article will help you make the most of new opportunities that will arise as a result of the infrastructure & jobs act.
What's Included in the Massive Bill?
Of the $1.2T included in the Infrastructure & Jobs Act, roughly half of those funds will be allocated towards transportation, broadband, and utilities. Some of the more significant investments include:
$110 billion designated towards improving roads
$73 billion assigned to upgrading electrical infrastructure
$66 billion for freight and passenger rail
$65 billion for broadband
$39 billion towards public transit
Naturally, these funds will not be distributed in one wave. Instead, they will be distributed at manageable intervals over the next five years. The first round of funding will be released in 2022, which will likely cause an economic surge impacting the commercial real estate industry.
In addition to the $1.2T act already signed into law, the current administration is lobbying for an additional investment of $1.75T. If passed, the funds from this second bill will likely be allocated towards projects such as affordable housing and green energy.
While these funds would also have a positive impact on the CRE industry, this second bill has several major hurdles to overcome before it is signed into law. Therefore, we will focus our attention on the $1.2T act already passed in the House, the Senate, and the Oval Office.
What the Infrastructure & Jobs Act Means for CRE
Supporters of the $1.2T infrastructure & jobs act expect it to raise real GDP, create thousands of jobs, and help the economy rebound from the turmoil caused by the pandemic. Broad economic investments, such as those included in this bill, always seem to benefit the commercial real estate industry.
Specifically, the Infrastructure & Jobs Act will have a positive impact on both CRE lenders and brokers.
How the Act Benefits CRE Lenders
Once the federal government begins to distribute funds, the historic infrastructure & jobs act will result in several benefits for CRE lenders, including:
Increase in Demand for Property
While the Infrastructure & Jobs Act will benefit commercial real estate lenders in many ways, the most apparent is the bill will increase demand for CRE properties. For instance, public investments in various mediums of transportation will fuel construction around major trade hubs. Specifically, companies across several industries will need warehouses and distribution centers to support their business operations.
CRE lenders can capitalize on rising demand for commercial property. They can increase their transaction volume, and lead to more profits. These incremental funds can be used to expand into new markets or to invest in emerging technologies that will further increase productivity.
Makes Rural Properties More Appealing
Traditionally, rural commercial properties are much more affordable than structures located in the heart of major cities. Despite their appealing price tag, these properties can remain vacant for months or even years due to minimal demand. Unfortunately, rural commercial properties often lack the infrastructure needed to support the needs of businesses.
However, the $1.2T infrastructure & jobs act can make these properties more appealing. As broadband networks, roadways, and other infrastructure assets are improved using these funds, investors will be more likely to invest in rural CRE properties. This will further increase the volume of transactions for commercial real estate lenders.
Enhance Market Liquidity
As you know, liquidity is integral to the stability of the commercial real estate market. If investors, businesses, and other interested parties cannot rapidly acquire properties without negatively affecting price, then the entire CRE industry will suffer.
By injecting massive amounts of funds into the economy, the federal government is increasing the liquidity of the CRE market. Enhancing public transportation, upgrading the electric grid, and increasing broadband accessibility will protect commercial assets and the communities in which they are located.
Better market liquidity not only provides short-term benefits, but it also protects the interests of CRE lenders in the future.
How the Act Benefits CRE Brokers
While the $1.2T act will certainly help CRE lenders increase profitability, brokers will also reap the benefits of these economic investments. Specifically, CRE brokers will experience:
Higher Volume of Deals
As commercial real estate spending increases throughout the nation, brokers will have the opportunity to close a higher volume of deals. The economic impacts of this spending will increase CRE transaction volume for some time. However, the most notable spikes in activity will likely coincide with large dispersals of funds.
In the coming months, the federal government will likely provide more details about when and how they will distribute funds. CRE brokers should monitor new developments as they pertain to the Infrastructure & Jobs Act, so they can prepare for these surges in demand for services.
Larger Deals
The $1.2T infrastructure & jobs act will not only increase the volume of CRE transactions, but deals will likely grow in size. Businesses receiving government funding can make massive investments in commercial properties to support infrastructure construction and other ventures.
CRE brokers must streamline their deal-finding processes to capitalize on these high dollar investments. They must be able to quickly connect their borrowers with the right lenders. Otherwise, they risk losing out on lucrative contracts.
Increase in Demand for Services
Speaking of demand, this new infrastructure act will surely increase the need for talented CRE brokers. Borrowers will seek experienced commercial real estate brokers to help them find the ideal property for their new ventures. Once again, these spikes in demand will likely come in waves, which means brokers will need to fluidly adapt to the needs of their clients.
The increase in demand for brokerage services will be a welcome sight for CRE professionals wanting to expand their operations. Independent CRE brokers and small organizations will have a prime opportunity to generate large amounts of revenue, which can be used to fuel continued growth.
Potential CRE Industry Challenges Created by Infrastructure Spending
The new $1.2T infrastructure and jobs act will likely offer tremendous benefits to commercial real estate professionals on both sides of the house. However, massive amounts of economic spending may also create new challenges for CRE lenders and brokers.
Of particular concern is the antiquated nature of the commercial real estate lending industry. As you know, closing a CRE deal typically requires lenders and brokers to make dozens of phone calls. CRE professionals must also sort through loads of documents to find vital information about the property.
Oftentimes, this results in a lot of wasted time for all parties involved. Navigating these tedious tasks can be especially frustrating when lenders and borrowers are unable to strike a deal.
In order to overcome these challenges and streamline the commercial real estate purchasing process, both lenders and brokers must adopt new strategies. This involves reevaluating every facet of the commercial real estate lending process. These entities should also adopt innovative technologies designed to meet the unique needs of the CRE industry.
Learn More About Finance Lobby
Would you like to capitalize on the opportunities created by the 1.2T infrastructure & jobs act? Are you involved in the commercial real estate industry and want to find a better way to close deals?
If so, then Finance Lobby can help. We are a commercial real estate financing marketplace that makes it fast and easy for CRE brokers and borrowers to connect with the right lender to make a perfect-fit deal. Whether you are a commercial broker or lender, our platform can help you overcome long-standing inefficiencies that hinder profitability.
When using our platform, lenders specify their criteria, so they only view properties that work for them. In addition, CRE brokers provide lenders with their borrower's preferences upfront. Our process allows lenders to provide borrowers with a competitive, perfect-fit quote, which saves time and hastens the journey to the closing table.
Sign up today to take advantage of our deal-finding, close-rate boosting, time-saving solution.