What Is Flexible Lease Warehousing?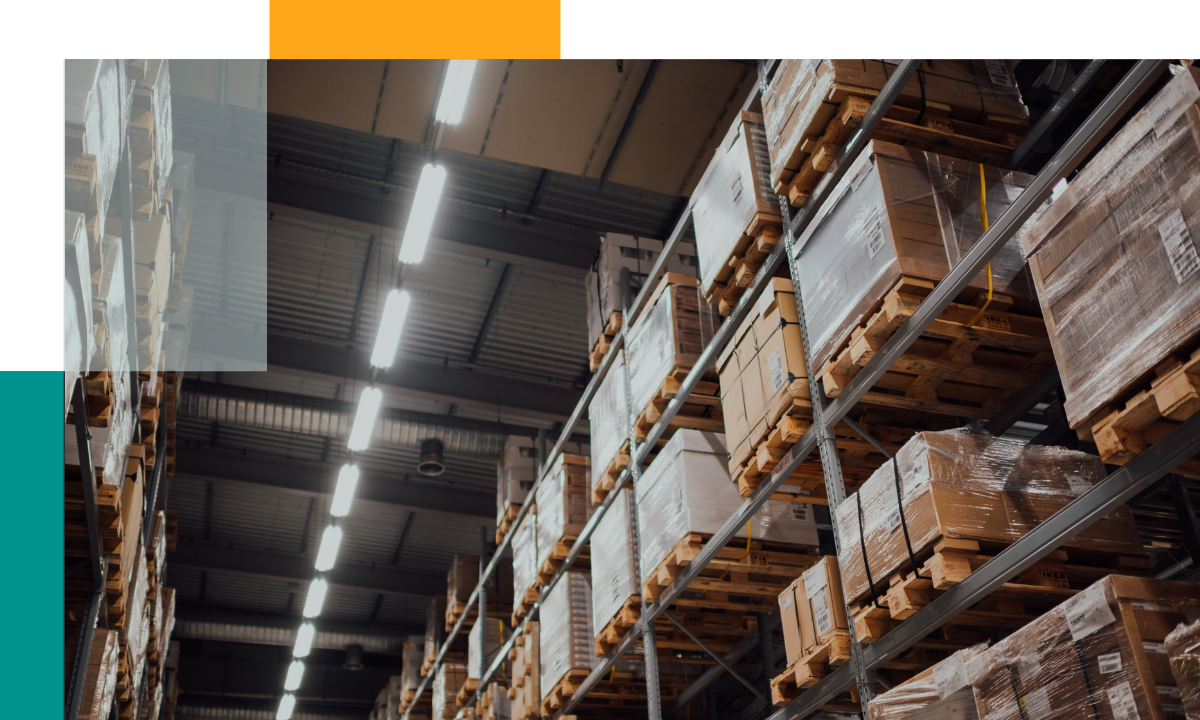 What Is Flexible Lease Warehousing? 
Flexible lease warehousing is a growing trend among companies that need to store their inventory but are wary of entering into long-term, expensive leases for spaces that they don't need.  
The flexibility allowed by short-term leases in warehouse spaces allows for greater cash flow optimization and the ability to quickly change footing if a company finds that the space doesn't suit their business needs. It's a great option for businesses new to an area or those that don't require significant amounts of warehouse space.  
What Is Involved in Flexible Lease Warehousing? 
When a company decides to invest in flexible lease warehousing, they gain space for storage and fulfillment needs in a warehouse used by another company. Warehouses can be large enough that business owners who lease an entire building find themselves with more space than they need to conduct business. Thus, they offer space and fulfillment services to companies with smaller operational needs.  
Flexible lease warehousing is often a win-win for both companies. The larger company with control over the entire warehouse will gain income from the smaller company. The rent they receive can offset the monthly leasing costs they pay. In turn, the smaller company can test out the market in the area and see if it makes sense to operate from there. The smaller company also benefits from the flexibility of the lease. Frequently, they rent the space for a short amount of time, such as a few months, which means they aren't locked into long-term costs.  
What Are the Advantages of Flexible Warehousing? 
What is flexible lease warehousing? Flexible lease warehousing offers several benefits to companies that are renting the entire space of the warehouse, as well as to those seeking a short-term storage or fulfillment space. Common benefits include: 
Additional Revenue for Warehouse Owners 
The company that leases the entire warehouse stands to benefit from the revenue received from those who need a short-term storage or fulfillment solution. Companies that lease large warehouses don't always need the whole place. There may be significant pockets of space that remain unused. Unused space can be very expensive to the company because it does not contribute to its operations. By offering short-term rental space to businesses that need it, the company can gain a stream of revenue that can be used to offset the full costs of their monthly lease payment.  
Scalability for the Renter 
Depending upon the amount of space available, entering into a flexible lease arrangement can allow shippers or manufacturers to increase or decrease the size of the space that they rent. Such scalability can help them meet seasonal demand or handle other fluctuations. It's not uncommon for companies to see high demand at certain times of the year. For example, a swimwear company may see lots of sales in the late spring and summer, but not nearly as many during the winter. Similarly, a skiwear company will likely need to shore up their stock during the fall and winter, then downsize during the summer.  
Temporary Solution 
In some cases, businesses may just need a few months to store items that they have in surplus. A surplus can be created as a result of falling demand or oversupply. A company may need the additional space right before buying season occurs. They may also seek temporary capacity while looking for a more long-term solution. Whatever the reason, flexible warehousing can be quite helpful for those who need a short-term option. 
Affordable 
Utilizing a flexible warehouse lease can be quite helpful to those business owners just starting who don't want to enter into a long-term space or don't need the capacity of an entire warehouse. By renting a smaller portion of a warehouse, they'll have the ability to conduct business at a more affordable price than leasing an entire industrial space. Depending on the company that they rent the space from, they may also have the ability to utilize fulfillment services for substantially less than the cost of hiring new workers. 
Existing Workforce 
Suppose the renting company's leadership chooses to utilize the fulfillment and distribution staff of the warehouse. In that case, they'll benefit from the workers' knowledge without hiring a team on their own. Warehouse employees will be trained in best practices and can quickly adapt to the company's needs. It also saves time spent training new staff members and avoids the costs of purchasing expensive equipment for fulfillment needs.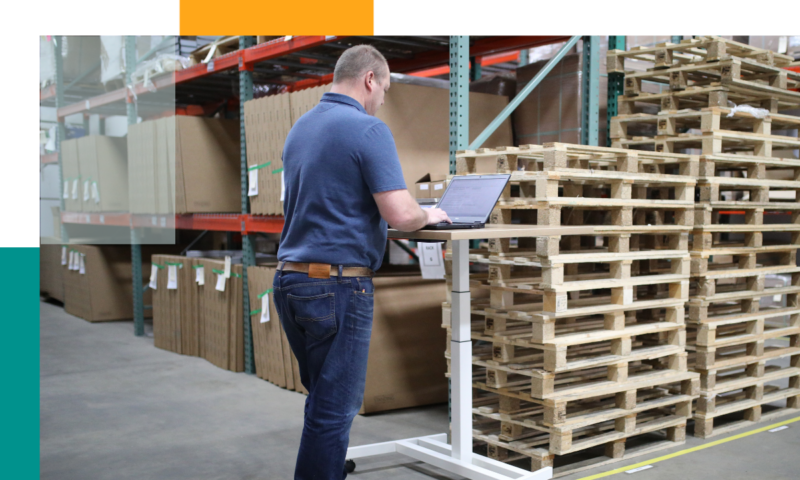 What Are the Disadvantages of Flexible Lease Warehousing? 
While flexible lease warehousing has some very positive benefits for companies looking for short-term space or a smaller space as they scale, it has a few disadvantages. These include: 
Warehouse Staff Concentrating on Other Businesses 
The warehouse staff's main priority might be the company that rents the entire location. They may be caught between handling fulfillment and distribution activities for that company while also managing business activities for flexible lease tenants. Mismanaged inventory and delays in distribution for both companies are possible results. It's important to have enough warehouse associates to handle all of the activities for each tenant within the warehouse. 
Limited Technology Infrastructure 
It's not unusual for companies that rent warehouse space for the long term to have sophisticated software for managing inventory and ensuring proper fulfillment and distribution activities. This software is typically expensive but necessary to ensure the integrity of the stock of the warehouse.  
In contrast, companies that rent warehouse space for the short term are less likely to invest in inventory management software. A lack of technology can lead to missing items, products that aren't shipped, and incorrectly recorded inventory amounts. Short-term renters sometimes use error-prone software like Excel to manage their stock. Ineffective technology can lead to mistakes and mismanaged inventory. 
Greater Chance of Error 
A company providing inventory management, fulfillment, and distribution services to a flexible lease warehousing customer is likely to have higher rates of errors than a tenant's fulfillment staff would have. Not only will staff be unfamiliar with the products, but a lack of software for managing inventory can also be a significant hindrance. A flex warehouser who depends on an accurate fulfillment and distribution process can develop customer retention problems when errors are consistent. 
Lack of Specialized Experience 
It is typical for the staff members of a flexible lease warehousing facility to only work with specific brands or industries for a few months. Thus, warehouse leadership will not tailor their skills to meet the needs of companies that have specialized inventory requiring customized handling, such as kitting or special packaging. A lack of specialized experience can be difficult for businesses that need workers who understand how to handle their products. 
Poor Communication 
In cases where a warehouse provides accommodation for multiple clients, it may be difficult for a leasing company to get quick answers from staff. The lack of technology and the sheer amount of work that each staff member must perform can lead to miscommunication. This aspect of flexible lease warehousing is a significant drawback for companies that need information quickly to make inventory management decisions. 
How Long Does a Tenant Stay in a Flexible Warehouse Lease? 
It is common for companies that enter into flexible lease warehousing arrangements to stay for only three to six months. However, some businesses that offer space may provide longer leasing opportunities to interested companies. These leases can last for up to two years. 
Do Companies Ever Sign a Traditional Lease After Leasing Flexibly? 
It depends on the company and its needs. A company's leadership may initially choose a flexible lease warehousing option to test the local market. They may decide to enter into a long-term lease if the test is successful. The company will need to negotiate with the flexible lease provider to determine whether a long-term lease is appropriate or not.  
What Do Short-Term Industrial Tenants Look for in a Property? 
Short-term tenants often look for the same factors that long-term tenants do. These include a temperature-controlled environment, an area for distribution and fulfillment, and regularly scheduled shipments. Depending on what they are storing, they may also require an area for truck delivery. Since the lease is typically short, they may be able to get by without specific items.  
Do Short-Term Tenants Pay More for a Lease? 
Yes, short-term tenants typically pay a premium for flexible lease warehousing that lasts only a few months. There are several reasons for increased cost on short-term leases, including: 
Short-term space can be difficult for companies to find

 
A specific event may drive a company with short-term needs

 

Short-term tenants may be less concerned about additional costs since they know the lease is only for a few months

 
Thus, those who enter into short-term leases may find that they pay more. However, the lease's flexibility can make such a move worth it. 
Learn More About Finance Lobby 
Finance Lobby has developed revolutionary software designed for the commercial real estate industry. Our online marketplace enables commercial lenders and brokers to find and close perfect-fit deals. Learn more about our groundbreaking platform today!