Create your broker profile
Get the terms that matter most to your clients – without all the back and forth negotiation.
It turns out that a lot of brokers want to join Finance Lobby. We vet every broker so you'll have to wait for a little, but we'll notify you as soon as you can start posting your deals.
Are you a Lender? Sign up here
* Co-brokerage is not accepted at Finance Lobby. To avoid co-brokerage, every broker and lender is carefully vetted before being permitted to use the platform.
Got an existing account? Log In.
Thank you for the call. The process was easy to provide the quote and you knew how to respond to my questions.
Jose Hernandez
Vice President, Business Banker - South Florida
Valley National Bank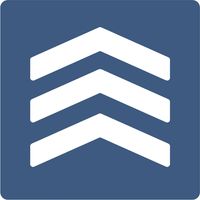 The Finance Lobby platform well exceeded my expectations. It was incredibly easy to post a deal, and I did not expect to have three offers within less than 24 hours, at a high quality and with the conditions we were looking for. Honestly, Finance Lobby moved quicker than we were prepared (which is a good problem to have!) and we will be re-posting the deal in 60 days when we will actually be closer to execution.
Ian Derby
Enhance Property Solutions

I like the Finance Lobby structure so far. It gets straight to the point and gives the required information needed to make a preliminary decision and find the right fit for each client requesting financing.
Ryan Anthony Welsh
Vice President & Business Development Officer
Ocean Bank

The process went really well and I will probably bring something else to the table soon. I met a good lender that I'd like to try to use again. Overall, it worked out well.
Damien Brayboy
Partner/Senior Lending Advisor
DCM Lending Group

The system is very straightforward. Obviously, the biggest thing about the system is that it gives the lenders just enough information to catch their attention. If there's interest, you can continue outside the system. The general platform is amazing, and I really like it. Amazing tools!
Sol Gottlieb
Commercial Mortgage Broker
FM Capital

We have been extremely impressed with the quotes/service we've received from the Finance Lobby platform. Since December, we have closed 4 transactions as a result of the quotes received through Finance Lobby totaling just under $15mm! The platform has been an absolute blessing for our company and we've very thankful for the services you provide!
Jerrod Stallings
Commercial Mortgage Broker
Scarlan Capital Group
"You have made Finance Lobby such a welcoming experience for me. I did not know much about the platform, but you made it such an easy process for me to navigate through. With your help and expertise, I was able to connect with a broker and because you made this all possible, we are working on a deal with the potential of you to 1 million dollars!!!
Without you, none of this would be possible. Thank you again and look forward to working with you and cannot wait for the future!!!"
Adrick Akoopie
Business Banking
US Bank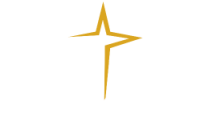 The platform is definitely pretty great for deals that make the most sense for a local bank or a credit union as most brokers won't have the local contacts in their database. My team and I were just recently able to sign a great deal in Arizona via Finance Lobby. So definitely many great opportunities via this platform.
Gabe Gruszynski
Commercial Mortgage Broker
Revival Capital Solutions
I like the system. It's pretty good. I've been using it and I intend to use it more. It does work and I do get responses.
John Sauro
President
North Atlantic Mortgage Corp
I discovered Finance Lobby while researching fintech solutions that can help community banks remain competitive. The app is clean, attractive and easy to use. It lets me easily review potential deals and keep track of which ones fit my bank's loan appetite. I'm happy to report I found my first deal within hours of signing up! It's a great tool to have to reach prospective clients you may not meet through more traditional channels, especially in this competitive lending environment. Five stars!
Amy Mahaney
EVP / Chief Lending Officer
American National Bank

Your service is excellent! I found everything was laid out nicely and easy to use. I look forward to working together on this deal and many more.
Adam Sexton
Loan Officer
The Fountain Trust Company

I have completed and submitted a soft quote in the system. I appreciate you reaching out to Sullivan Bank. The process was easy and user friendly. The customer service you exemplified was excellent.
Jeff Sullivan
Business Development
Sullivan Bank

Thanks for the walk-through with the Finance Lobby website. It was really simple to navigate through and create a soft quote. I look forward to seeing more!
Rick Mitchell
Senior Vice President
Prosperity Bank

Finance Lobby has been able to put me in touch with the right people for the right deals
Eric Hester
Commercial Lender
Prosperity Bank
I appreciate you sending this opportunity to me. So far, your system seems pretty straightforward and easy to use. I'm looking forward to hearing back from the potential borrower.
Dale Bushman
VP, Business Banking & Relationship Manager
Old National Bank

I was very impressed by the tool. Very easy to use and covered all aspects.
I'm excited to work more with Finance Lobby and finding deals Citizens can help with!
Joseph DeMayo
Vice President, Relationship Manager
Citizens