Create your broker profile
Get the terms that matter most to your clients – without all the back and forth negotiation.
It turns out that a lot of brokers want to join Finance Lobby. We vet every broker so you'll have to wait for a little, but we'll notify you as soon as you can start posting your deals.
Are you a Lender? Sign up here
* Co-brokerage is not accepted at Finance Lobby. To avoid co-brokerage, every broker and lender is carefully vetted before being permitted to use the platform.
Got an existing account? Log In.

The system is very straightforward. Obviously, the biggest thing about the system is that it gives the lenders just enough information to catch their attention. If there's interest, you can continue outside the system. The general platform is amazing, and I really like it. Amazing tools!
Sol Gottlieb
Commercial Mortgage Broker
FM Capital

We have been extremely impressed with the quotes/service we've received from the Finance Lobby platform. Since December, we have closed 4 transactions as a result of the quotes received through Finance Lobby totaling just under $15mm! The platform has been an absolute blessing for our company and we've very thankful for the services you provide!
Jerrod Stallings
Commercial Mortgage Broker
Scarlan Capital Group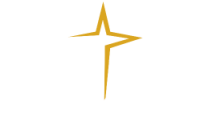 The platform is definitely pretty great for deals that make the most sense for a local bank or a credit union as most brokers won't have the local contacts in their database. My team and I were just recently able to sign a great deal in Arizona via Finance Lobby. So definitely many great opportunities via this platform.
Gabe Gruszynski
Commercial Mortgage Broker
Revival Capital Solutions